The mercury in the thermometer may still be soaring into the 90s, but you can still feel the air getting crisper. Leaves are falling and the evenings are just a bit cooler. In Dallas, the start of Fall means fair season. Luckily, Gateway residents get to enjoy cooler evenings without the chilly weather, people in other areas of the country have to brave to come to the state fair. So, check out the State Fair of Texas in Fair Park, Dallas.
About Texas's Historic State Fair
This year's State Fair of Texas kicks off September 27th and runs through October 30th. As a charitable event, it offers more than 2 million free tickets to Texas students. It also offers more than 6,000 seasonal jobs, making it an important economic driver and a strong source of community development.
The State Fair of Texas is one of the nation's oldest fairs, continuously hosting an annual event since 1886. Families enjoy agricultural shows, live music and entertainment, food, games, and much more. This year's theme is "Celebrating Texas Creativity." So many exhibitors will focus on creative solutions to common challenges. You'll see a lot of agricultural innovation, including exhibits about hydroponics.
Building upon this theme, the Fair's Creative Arts department is bigger than ever this year, offering more than 1,100 contests. Enter a contest and view the pre-fair contest winners here. All of the winning works of art will be on display during the Fair's 24-day run.
You can buy tickets online, including a $39 season pass here. Skip the lines by also buying food and ride tickets ahead of time.
Must-See State Fair of Texas Events and Exhibits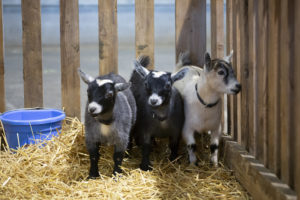 The Fair is an immersive, expansive experience, and it's virtually impossible to see or do everything in a single visit. We recommend the season pass so you can explore as much as possible. Here are our picks for the best fair events:
Check out the Texas Auto Show, or the Chevrolet Ride and Drive event.
Take the kids to Little Hands on the Farm, which allows them to do everything a real farmer does—but at miniature scale.
Check out the Livestock Birthing Barn to witness the miracle of life in a safe, animal-friendly environment.
Learn about tagging monarch butterflies at Texas Discovery Gardens.
Spend an evening strolling through the fair to check out rides, food trucks, and games in the crisp autumn air.
Head to the Chevrolet Main Stage to see one of many performers, including Billy Ray Cyrus, Daughtry, 98 Degrees, or Rick Springfield.
Gateway: The Perfect Spot for New Homes in DFW
Gateway is proud to be Forney's premier site for new luxury homes. Situated on the east side of the DFW metroplex, our new home community in Forney boasts lush landscaping, an active community life, breathtaking homes, and generous lots. There's plenty to do here, and DFW's job market and economy are both booming.
So, consider moving into a gorgeous new home in Forney. Gateway would love to welcome you to our extended family of neighbors. To begin your search for a new home, click here