2,000 Acre Master-Planned, Mixed-Use Development In Forney, Texas
Welcome to
Gateway Living!
Sign up for development updates

Welcome to Gateway
Imagine enjoying the charm and simplicity of small-town life with all the draws of a big city nearby. Gateway offers the best of both worlds as a mixed-use, master-planned community in Forney, Texas. Dubbed the "gateway to Dallas," this vibrant, fast-growing suburban city is located just 20 minutes east of downtown on US 80. The award-winning school system is among the best in Texas. The people are down-to-earth. The appeal is undeniable.
Gateway is ideally centered around the future hub of Forney. Designed with planned retail, residential, office, entertainment and light industrial within its 2,000 acres, this progressive development offers an endless array of amenities within close proximity to the Metroplex.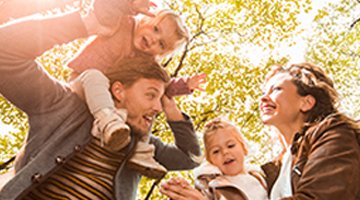 New Homes
Gateway Parks will include approximately 1,850 single-family homes, constructed by David Weekley Homes, Gehan Homes and Highland Homes. Residents will be close to neighborhood parks and nearby amenities with easy access to the greater Dallas area via Highway 80.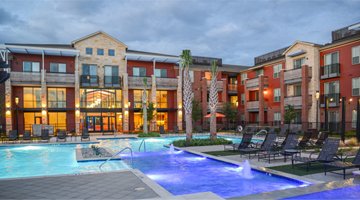 Luxury Multi-Family
Gateway Cedars consisting of 334 units and the Gateway Oaks consisting of 313 units are two of the area's most popular luxury multi-family communities. Development on the third phase, the Gateway Pines is completed and currently leasing.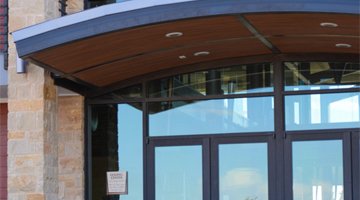 Retail & Entertainment
With thousands of new homes being built, Forney's growth is spurring new retail development along the US 80 corridor. These alluring shops and restaurants will serve both area residents and surrounding communities via the new Gateway Bridge.
2,000
ACRE
MASTER‑PLANNED
COMMUNITY
22
MILES
EAST OF
DOWNTOWN DALLAS
62%
OF NEW HOME SALES IN KAUFMAN COUNTY ARE IN FORNEY
News & Events
It's Time for Some "Retail Therapy!" Shopping Around Gateway in Forney

May 27, 2020

Posted in:

Uncategorized

-

One of the most vibrant parts of the DFW Metroplex is a planned community on its east side. It's the planned community of Gateway in Forney and it combines the quiet simplicity of small-town Texas with the convenience and fun activities of the big city. It has also become a magnet for those who enjoy a… Read more..
Trendmaker Homes is Coming to Gateway

May 15, 2020

Posted in:

Community, News & Events

-

Gateway is proud to announce the arrival of Trendmaker Homes. Gateway in Forney, Texas, is proud to be the region's premier planned neighborhood. With breathtaking landscaping, walkable streets, friendly neighbors, and a deep commitment to community, we're improving the quality of life in North Texas one family and one home at a time. We're thrilled… Read more..
Forney ISD Announces New Construction

April 28, 2020

Posted in:

Community, News & Events

-

As North Texas's premier planned community Gateway Forney proudly boasts a robust sense of community, walkable neighborhoods, and excellent quality of life. Our resident children already attend some of the best schools of the state. And now, we're thrilled to share that the exceptional Forney Independent School District (ISD) has announced its plan to build… Read more..