2,000 Acre Master-Planned, Mixed-Use Development In Forney, Texas
Welcome to
Gateway Living!
Sign up for development updates

Welcome to Gateway
Imagine enjoying the charm and simplicity of small-town life with all the draws of a big city nearby. Gateway offers the best of both worlds as a mixed-use, master-planned community in Forney, Texas. Dubbed the "gateway to Dallas," this vibrant, fast-growing suburban city is located just 20 minutes east of downtown on US 80. The award-winning school system is among the best in Texas. The people are down-to-earth. The appeal is undeniable.
Gateway is ideally centered around the future hub of Forney. Designed with planned retail, residential, office, entertainment and light industrial within its 2,000 acres, this progressive development offers an endless array of amenities within close proximity to the Metroplex.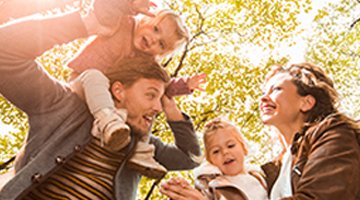 New Homes
Gateway Parks will include approximately 1,850 single-family homes, constructed by David Weekley Homes, Gehan Homes and Highland Homes. Residents will be close to neighborhood parks and nearby amenities with easy access to the greater Dallas area via Highway 80.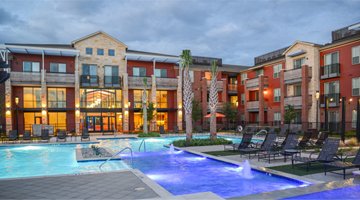 Luxury Multi-Family
Gateway Cedars consisting of 334 units and the Gateway Oaks consisting of 313 units are two of the area's most popular luxury multi-family communities. Development on the third phase, the Gateway Pines is completed and currently leasing.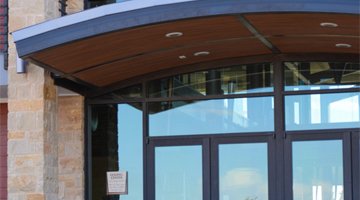 Retail & Entertainment
With thousands of new homes being built, Forney's growth is spurring new retail development along the US 80 corridor. These alluring shops and restaurants will serve both area residents and surrounding communities via the new Gateway Bridge.
2,000
ACRE
MASTER‑PLANNED
COMMUNITY
22
MILES
EAST OF
DOWNTOWN DALLAS
62%
OF NEW HOME SALES IN KAUFMAN COUNTY ARE IN FORNEY
News & Events
Christmas in Forney: The Ultimate Guide to Getting the Most Out of The Season

December 12, 2019

Posted in:

Uncategorized

-

Gateway of Forney has proudly served Texas families for years, providing a safe place to call home, lush landscaping, and the type of community that lasts a lifetime. Our beautiful homes are the perfect place to spend the holiday season indulging in great food, playing beloved card games, and making family memories. Of course, if… Read more..
Thanksgiving in Forney, Texas: What to Do When the Kids Are Out of School

November 22, 2019

Posted in:

Community, News & Events

-

What do you picture when you contemplate a week off of school with the kids? Family crafts, meaningful conversation, and delicious meals? Or endless screaming, bouncing off the walls, and tattling run amok? Chances are good this Thanksgiving week will offer a little of both. At Gateway of Forney, we believe that family comes first.… Read more..
The Ultimate Guide to Thanksgiving Meals in Forney, Texas

November 18, 2019

Posted in:

Community

-

Halloween is now a distant memory, which means it's time to begin preparing for a memorable holiday season. Whether this is your first time preparing the family meal or you're an old pro, we've got you covered. Check out Gateway's guide to the perfect holiday meal—without all the stress. The 5 Most Beloved Thanksgiving Foods… Read more..