This Is The Place to Be.
2,000-acre master-planned, mixed-use development in Forney, Texas
At Gateway, you're close to everything that's near and dear to you. Only 22 miles away, downtown Dallas beckons with endless shopping, dining, sports and entertainment possibilities. But the peaceful lure of small-town living within a close-knit community is right here as well. You really can have it all.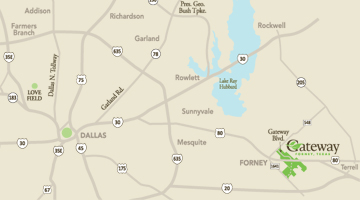 Getting Here
Gateway Parks will include approximately 1,850 single-family homes by some of the area's best home builders. Residents will have easy access to neighborhood parks and amenity center as well as nearby amenities and the greater Dallas area via US 80.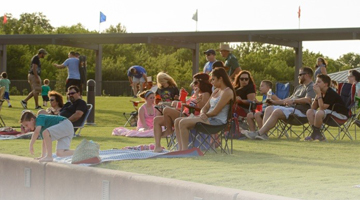 Area Amenities
In addition to all the benefits of living in Gateway, Forney has a lot of advantages to offer residents. The award-winning school system is among the best in Texas. The arts community is growing rapidly. And housing is very affordable as is the cost of living.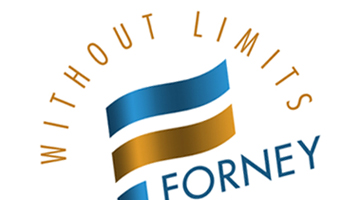 Welcome to Forney
What began in the late 19th century as a farming and ranching community grew with the advent of the Texas and Pacific Railroad and is now the thriving city of Forney. Steeped in history with a bright future ahead, its success knows no boundaries.